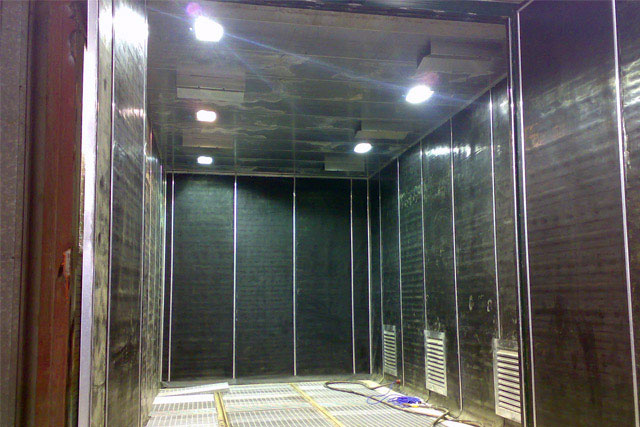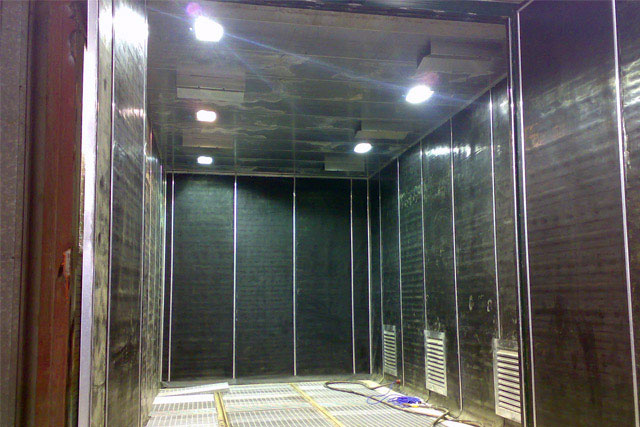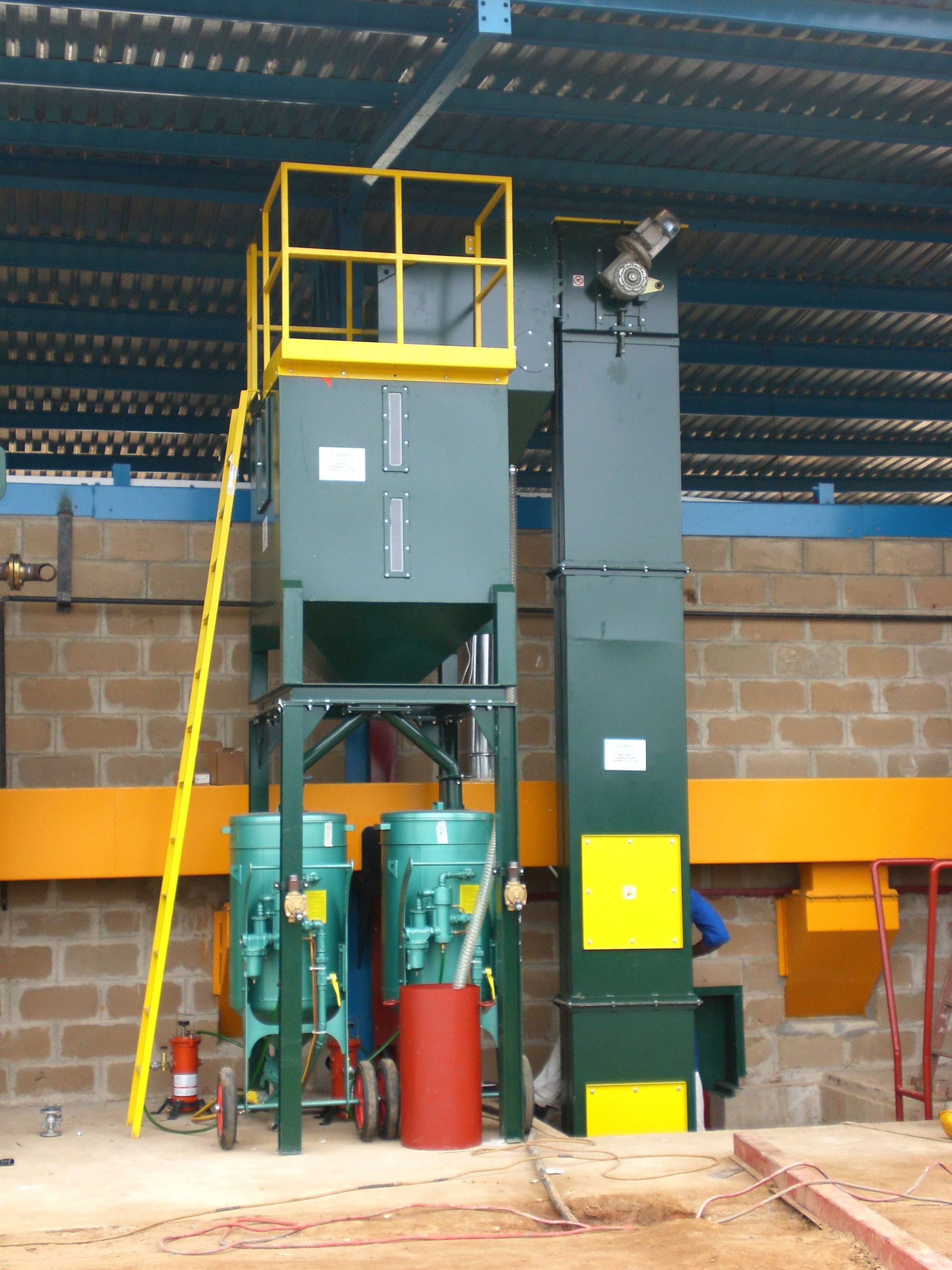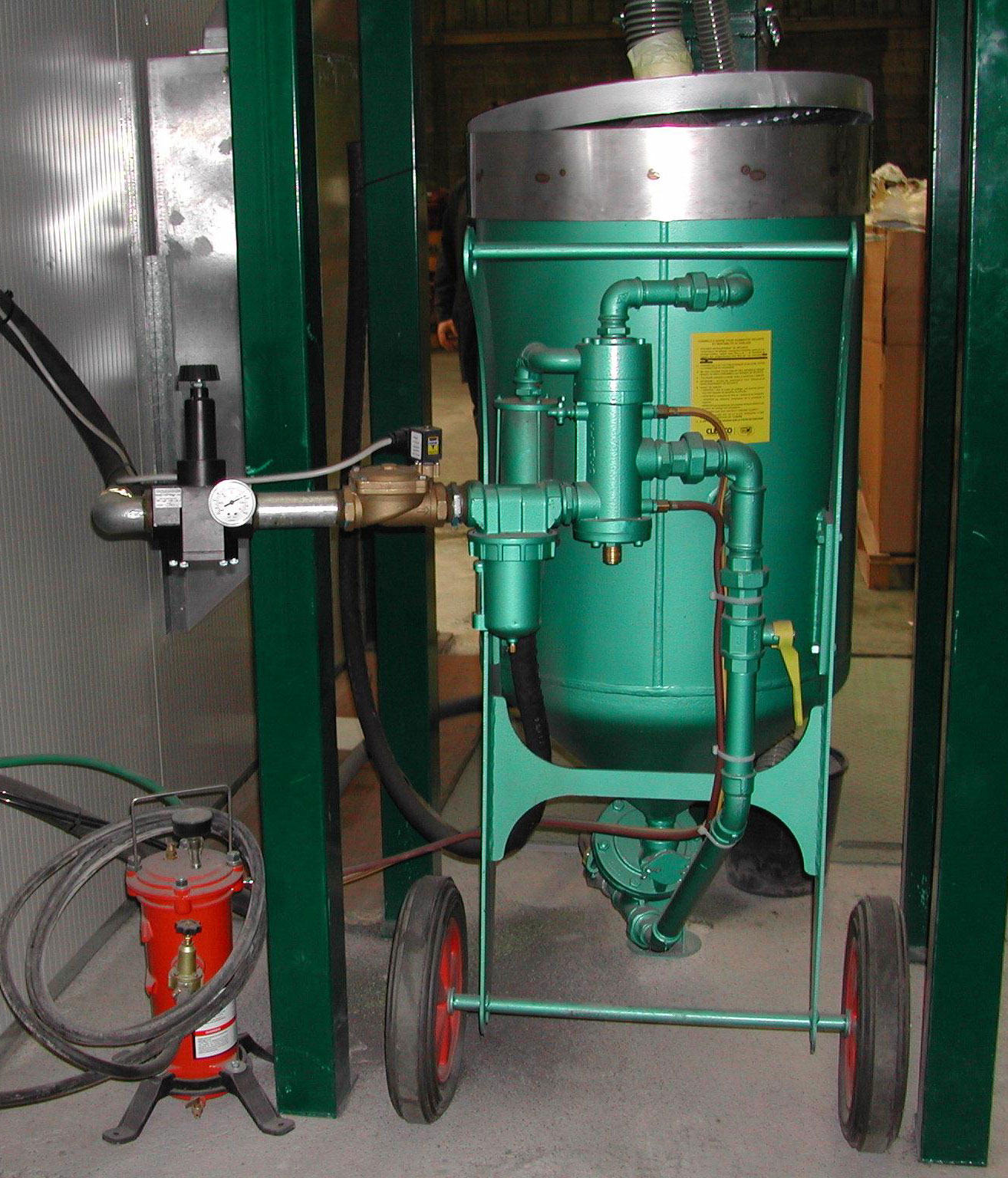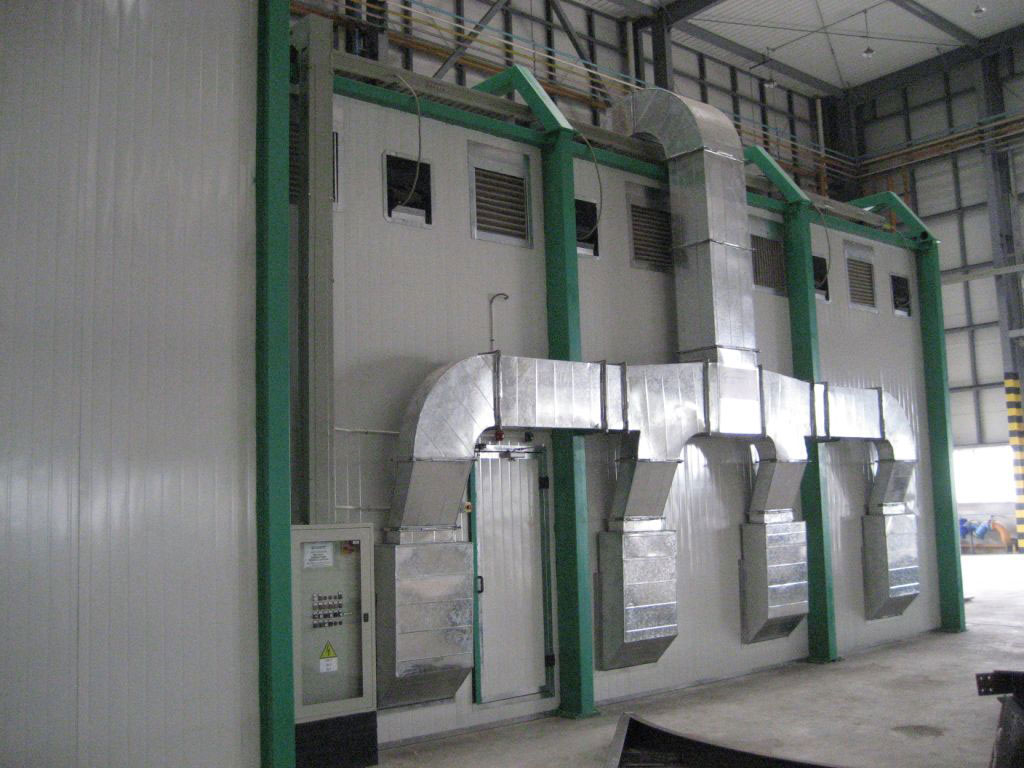 Brochure and attachments:
Design and supply of sand blasting system turnkey
The system allows the sand blasting of metallic parts of different shapes and sizes, in a limited space. The minimal building works are required.
The system is composed of several units, which work in sequence and are parts of the whole cycle
The macro-functions are:
–Sand blasting performed by the operator through a manual device for a safe sand jet.
– Automatic collecting and transport of the abrasive material scattered down straight to the selection unit.
–Selection and separation of the abrasive material (reusable) from the processing waste and dusts.
–Stocking in sylos for a prompt reuse
–Filtration of dusts coming from the cabin for a constant visibility.
–Filtered-air emission in accordance with the directives in force
Type of supply:
– systems using sand
– systems using glass microspheres
– systems using INOX materials
– Sand blasting cabins
– Recollecting and selection of the abrasive material
– Dusts suction and filtration
Sand blasting process manually performable on metallic pieces of different sizes, even bulky, within a limited space.
Minimal building works
The standard room is made to be used indoor
Upon request, Camit offers particular systems to be used outdoor, suitably protected
Camit's systems are designed to be rapidly mounted and moved
The systems are produced to fit any environment and comply with any request. Each access is equipped with a micro switch and luminous beacons connected to a sequential control of the operating system, managed through PLC on electric panel.
Sand blasting cabin suitably made to reduce the noise. Each component has anti-wear properties
High filtration system. Special fume-hoods on the room walls offering an abrasive counter-transport, connected through a special de-dusting system of ducts.